Bathroom Exhaust Fan Installation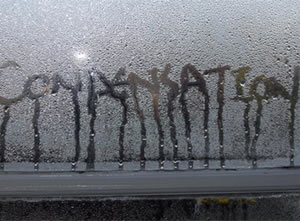 It's so nice to have a hot shower after a hard days work.
Not so nice to step out of the shower and have everything covered in condensation.
How about opening a window in the middle of
winter to let the steam out ?
Way too cold !
We have a solution.
A new bathroom exhaust fan, professionally installed through the attic and vented through the roof. No mess , no holes, no condensation !