Captain Electric Electrical Service & Repair in Ajax, Pickering, Whitby, Oshawa, Scarborough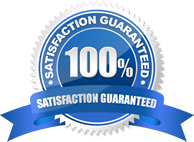 Captain Electric is an electrical service and repair company in operation since 1992. We provide residential and commercial customers with the best same day service in Ajax, Whitby, Pickering, Oshawa and Toronto.
At Captain Electric, we realize how important good service is to our customers. Many companies believe in good service, few deliver.
Since 1992 we have been dedicated to providing our customers with the best in service, and professional workmanship. We have provided service to over 10.000 customers in the Greater Toronto Area.
We guarantee quality work, done right, to your satisfaction, or your money back. 
We are available for emergency service 24 hours a day, 7 days a week.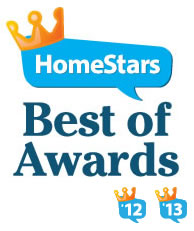 Our highly skilled electricians deliver expert installations every time. All employees are drug tested, and smoke free. We educate and train our employees in customer service, and to be knowledgeable and up to date regarding amendments to the electrical safety code, so they may offer the best service possible to our customers.
Our Products
We only use the best quality components, for reliability and your safety. All materials we use are CSA or ULC listed as approved for use in Canada. We only use copper wiring.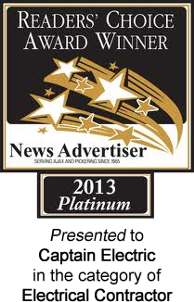 How We Protect You
We educate our customers on aspects of electrical safety and fire prevention. Our goal is to offer protection, through safe installations, testing, and maintenance of your electrical system. We participate in the Authorized Contractor Program (ACP) with the Electrical Safety Authority dedicated to safety and awareness through continuous training and updating of skills. We are a member contractor of the Ontario Electrical League, an association of electrical contractors concerned with the regulating of the electrical industry and to the safety of electrical installations in Ontario. We are also a member of the Construction Safety Association of Ontario, which promotes workplace safety in the province of Ontario
We are licensed, bonded and insured for your protection.
For professional service you can count on, call Captain Electric today.